By Seamus Conwell. 20th March 2013.
Ireland has something to rejoice. The country recently came third as the most globalised nation on the planet in terms of GDP. The study was conducted by Ernst & Young in its annual globalization index which was launched last week at the Davos convention. The study also revealed Ireland's capability of staying in that spot until 2015 if the nation persists in maintaining its current capital and trade growth.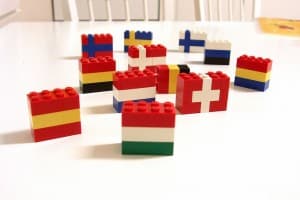 The index takes into account five measurements to ascertain a nation's particular global ranking namely:
– It's willingness to trade globally.
– Worldwide capital movements.
– Worldwide technology exchange.
– Worldwide labour movements.
– Willingness to merge cultures.
The report was created with the help of the EIU (Economist Intelligence Unit) which also revealed that Ireland came in second in regards to its economy in culture. Currently, the country shares its third place rank with Singapore in regards to its financial movements.
From back as far as 1995, Ireland has held its own as one of the top three globalised nations of the world. The country has even raised this bar higher by rising 1.21 points above the standard global average which is 0.70 points. However, in terms of trade, Ireland ranks sixth but it holds the top spot in the ease of its trading practices.
The country holds these accolades due to three factors namely its high yielding capital, financial and cultural integration practices. Its rise in the rankings is attributed to the increase in its FDI stocks and capital flow which increased an impressive 9% in terms of GDP. The country also took steps in improving its broadband service and the number of subscriptions, but the country might have to increase those efforts if it wishes to jump from 22nd place in terms of technology.
Even though Ireland is still reeling from the recession that hit it recently, according to some studies, it still manages to hold its own with other large economies of the world. The presence of the International Financial Services Centre (IFSC) in Dublin as well as the 'Silicon Docks' has also contributed in increasing Ireland's chances in terms of capital movement and finance.
Managing partner at Ernst & Young Ireland, Mike McKerr believes the country is able to sustain this hold due to the vast number of multinational firms located there. He also opined that Ireland faces some tough competition from Switzerland, the Netherlands and UK in terms of attracting company formation. Failure to keep abreast of these three powerhouses can result in a lower ranking in the future. For this to be possible, the nation needs to think of innovative ways to set itself apart from its competitors such as improving their tax offering and filling any skill shortages.
For a free consultation on how to register a company in Ireland, please don't hesitate to contact us.