By Andrew Lambe. 8th April 2013.
If you are deciding to register a company in the Aviation and Aircraft Leasing Sector and expanding your business across international boundaries, you might be faced with a variety of attractive options that you can possibly consider. From Belize to Seychelles, and from Singapore to Ireland, there are top destinations where you could get your business fully up and running and enjoy the diverse benefits of doing business offshore.
But What Does Ireland Have To Offer for Incorporation?
This dynamic country boasts over more than a thousand foreign companies that have decided to incorporate in Ireland to base their commercial operations. Ireland has acquired a reputation of being a business-friendly, economic destination that attracts immense foreign direct investment. Despite the fact that Ireland collects a major portion of its GDP in corporation tax than other nations in the Organisation for Economic Co-operation and Development (OECD), Ireland has a very low tax rate.
Moreover, Ireland occupies a strategic location between the European and American continents from where access to major international markets with ease. It also has a dense network of air and sea routes to pave way for trade with the rest of Europe and beyond.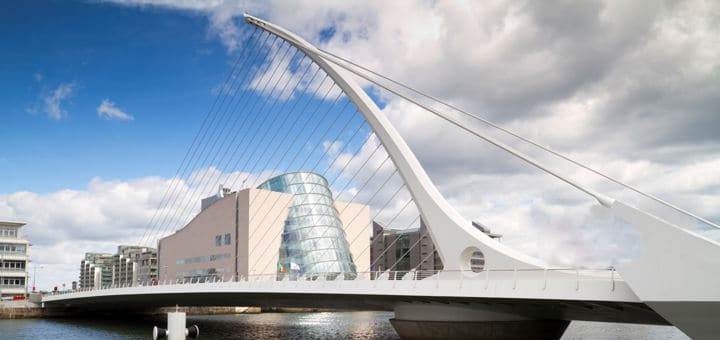 Ireland's Aviation and Aircraft Leasing Sector
Ireland is famous for its efficient aviation sector that contributes a significant portion to the nation's economy. The Irish leasing industry traces its routes back to 1975, when Guinness Peat Aviation was founded in Shannon, Co Clare. According to Oxford Economics, the aviation sector contributed about s €4.1 billion (2.6%) to the Irish GDP. Along with this, the aviation sector is known to have created 54,000 jobs in Ireland with 26,000 being directly supported by the aviation sector. Irish leasing companies manage one in five of the world's passenger planes according to a recent article by the Irish Times. SMBC, the world's fourth largest aircraft leasing firm moved its operations to Ireland in October 2012.
The enormous success of Ireland's aviation sector attracts companies from around the world to register their foreign companies in Ireland.
What Advantages Will You Receive Upon Incorporating In Ireland's Aviation Sector?
Ireland currently maintains a 12.5% corporation tax rate in the aircraft financing and leasing sector. Companies under section 110 can claim a tax deduction for all of its expenses, including any profit-linked interest payments. This move in the last couple of years is a positive note for investors. This means they get to enjoy lower taxes by paying out all of their return as an interest payment to investors. There are also a favourable number of other tax allowances such as zero per cent VAT on international aircraft leasing, zero withholding tax on rental payments, minimal stamp duty on relevant instruments for the sale or transfer of any aircraft or any interest, share or property of or in any aircraft and a tax depreciation rate for equipment (capital allowances) of 12.5% per year over eight years irrespective of the economic life of the asset.
Ireland has also signed double tax treaties with a significant number of countries and key trading partners around the world. This currently stands at over fifty. Moreover, in the case of non-treaty withholding taxes, Irish lessors can claim tax credits against their Irish corporation tax for any undisclosed foreign withholding taxes.
Back in 2012, the Irish government had also introduced a special assignee relief programme by which those employees were given incentives that relocated to Ireland. This means that such employees enjoyed tax relief from Irish income tax reducing their personal income tax.
When you register your aviation leasing business in Ireland with the Irish Aviation Authority, you can remove any deregistration risk and protect the residual value of the aircraft. Thus Ireland is an excellent destination for registering your company in the aircraft financing and leasing sector. There are already 230 companies employing a highly skilled workforce in the aviation industry and the future looks pretty bright down the road.
For more information on company formation Ireland and how to register an Irish company in the aviation sector, please don't hesitate to contact Company Bureau on +353 1 6461625