By Philip Hayden. 18th March 2014
What's in a name? A lot, when it comes to small-business success. The right name can make your company the talk of the country. The wrong one can doom it to obscurity and failure. Ideally, your name should convey the expertise, value and uniqueness of the product or service you have developed.
Choosing a limited company name
When picking a limited company name for an Irish company there are a a few rules you need consider. Every name must be unique and sufficiently different from every other company name on the register. The Companies Registration Office (CRO) reserve the right to refuse any name based on their rules. The main considerations are as follows:
– General words are non-distinguishing. Words like TRADING, INTERNATIONAL, SERVICES, SYSTEMS, SOLUTIONS, etc. or broad locations like IRELAND and EUROPE and numbers (written or numerical) would unfortunately fail to make your name unique in the eyes of the CRO.
– Industry specific words will usually separate your name from others using similar words. For example, 'ABC Limited' is made stronger by the addition of words like CONSTRUCTION, MEDICAL, HAULAGE or FRUIT&VEG. Alternatively including personal names or initials with dots or the '&' symbol will make the name specific to your own company. E.g. 'AB & C Motor Company' or 'A.B.C. Biomedical Centre'.
– Numbers are not considered distinguishing by the CRO. For example, with 'Video 365 Limited' – 365 is dropped and you are effectively searching the availability of 'Video Limited' (the same applies with general words like services, etc.). If the word 'video' is contained in any other company name (which it is) the name will be refused.
– Although specific local place names at the start of Company names may make a name distinctive, they would not be considered strong and may clash with other companies who do the same work in the localised area.
– The names of dissolved companies are protected for 20 years, so they name needs to be checked against both live companies and those dissolved within the last 20 years.
– If the name you really want is not available as a company name, you can still have the name by registering the name as a 'trade name'. This involves the registration of a business name with the CRO after the limited company is formed. For example, if Billy Jones wants the name 'Classic Kitchens', but this name is not available – He can register his limited company as 'Billy Jones Kitchens Limited' trading as 'Classic Kitchens'.
Choosing a brand name/trading name
Some marketing guru's believe that the best names are abstract, a blank slate upon which to create an image. Others think that names should be informative so customers know immediately what your business is. Some believe that coined names (that come from made-up words) are more memorable than names that use real words. Others think they're forgettable.
In reality, any name can be effective if it's backed by the appropriate branding strategy. Here's what you'll need to consider in order to give your new company the most appropriate and effective name.
Enlist Expert Help to Start
Coming up with a good name for your business can be a long drawn out process. You might consider enlisting a brand consultant, especially if you're in a field in which your business name may influence the success of your company. Branding consultants have elaborate systems for creating new names and generally know their way around the trademark legislation. They can advise you against bad name choices and explain why others are good. The main downside is the cost. This can cost you a minimum of €1000 however may be money well spent in the long term.
What's in a Name?
Start by deciding what you want your name to communicate. It should reinforce the key parts of your business. Your work in developing a niche and a mission statement will help you pinpoint the elements you want to communicate in your name.
The more your name explains to consumers about your business, the less effort you must exert to explain it. According to branding consultants, new business owners should give priority to real words or combinations of words over fabricated words. People prefer words they can relate to and understand. This also helps with regard to your domain name and search engine optimisation (SEO). It can also be possible for a name to be too meaningful. Common pitfalls are geographic or generic names. A hypothetical example is "Ballymun Web Design." What if the company wants to expand beyond the suburb of Ballymun, Dublin? What meaning will that name have for consumers in Mullingar or Clonakilty? And what if the company diversifies into other areas of ICT?
When choosing a brand name, keep the following tips in mind:
Choose a name that appeals to the kind of customers you are trying to win
Choose a comforting or familiar name that conjures up pleasant memories so customers respond to your business on an emotional level.
Don't pick a name that is long or confusing.
Stay away from names that are too clever that you or Mensa members may only understand.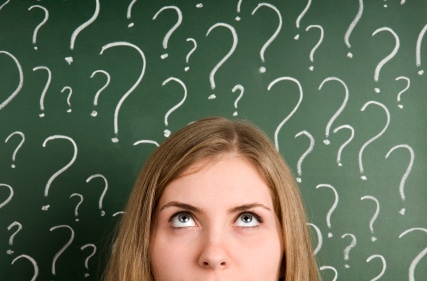 Be Creative
At a time when almost every existing word in the language has been trademarked, the option of using a name that is a non-dictionary word is popular. Some examples are Softco and Ryanair. These so-called 'Coined' names can be more meaningful than existing words, according to the experts. A name like 'Acura' has no dictionary definition but the word suggests precision engineering, just as the company intended. However, it should be noted that new words are can sometimes be considered complex and may create a perception that the product, service or company is complex, which may not be true. This is why some companies prefer changing spellings of words slightly such as the company 'Dealz'.
Test Your Name
After you've narrowed the field to three or four names that are memorable and expressive, you are ready to do a trademark search. Not every name needs to be trademarked, as long as you aren't infringing on anyone else's trade name. Trade names can be checked at the Patents and Trademarks office in Kilkenny (see www.patents.ie). Common sense is needed here – If you start trading as McDonald Restaurants you will get a legal letter in the post pretty quickly! For more information on trademarks please click here
It is important to remember that the name you want may not be available as a limited company https://companyformations.ie/other-services/trademark-registration-intellectual-property/name, however as mentioned earlier this name can be used as a trade name. This practice is very common and will not cause you any large issues.
Final Analysis
If you're lucky, you'll end up with 2-3 names that may fit the bill. pass all your tests. It is a good idea to run these names by business associates/colleagues or to conduct a focus group with customers or potential customers. Alternatively, you could go with the gut, shout each name out loudly (especially if you are going to advertise on the radio) or put it to a vote!
Once your decision is made, start building your enthusiasm for the new name immediately. Your name is your first step toward building a strong company identity, one that should hopefully last as long as you're in business!
Finally, we would like to wish you well with naming your company and we also wish you every success with your new business!
To carry out a free limited company name availability check, please click here.