8th March 2023
Today, we join the world in celebrating International Women's Day as we recognise and appreciate the achievement that women accomplish every day. A focus on gender equity needs to be part of every society's DNA. By challenging gender stereotypes, calling out discrimination, drawing attention to bias, and actively seeking out inclusion, we can close gender disparities and accelerate progress toward a more gender-equal world.
The theme this year is #EmbraceEquity and we talked to a few of our colleagues about their experiences, how they can further encourage diversity, equity, and inclusion, and what it means to them.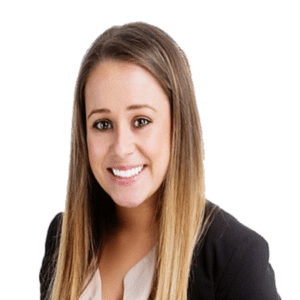 Sinéad Floody, ACG
Corporate Services Manager at Company Bureau
IWD theme this year is #EmbraceEquity – what does this mean to you?
As a law graduate, the word 'equity' to me is the greatest description of fairness. 'Embracing Equity' is giving a strong message that fairness already exists and we must do what we can to strengthen it and not stand in its way.
What do you think helped you soar in your career? Do you have any advice for young professionals starting in this industry?
I think having a good mentor is what helped me with my career and it does not have to be just one person and they don't have to work with you. They just must be someone you can see yourself in and who will give you that time to depart some wisdom to you on how they got where they are. I could think of about four women who have influenced me a great deal in my life, and I am lucky to still be working with one of them. Wherever you are in your career, get a mentor.
What do you think is the biggest issue today women face in the workplace?
Unconscious bias. This was a hot topic last year when it came to racism and the BLM movement, and I think it made us all aware of the possible unconscious bias that we have in other areas of equality too. We can put gender equality and the 'me too' movement on top of the agenda, but it's the minds of people that need to change to truly #embraceequity for women.
Looking back on your career journey, what advice would you give to your younger self?
There is always another route. I felt pigeonholed in secondary school, but my heart and soul knew where I wanted to be was different from the plans, they had for me. I had to take an alternative route to get here, but I got here in the end. Don't listen to anyone who doesn't believe in you. Don't waste your time with negative people and if you can't shake them, don't join them.
What barriers did you face in your career and how did you overcome them?
When I finished school in 2009, it was the middle of the recession, and it was impossible to secure even part-time retail work. I had to take up a course and job that would not have been top of my list if it weren't for the recession, but I stuck to it. In my house, there was a rule to 'never quit' so when you sign up for something or say you are going to do something, you must put a lot of thought into it and stick at it. This made me resilient as I spent 5 years thinking about doing something else, waiting for a break. It really is about getting your foot in the door and working hard to keep it there. Once you get your foot in, the opportunities start.
How would you describe the culture at CB?
We have people of all ages, educational backgrounds, and nationalities and at different stages of their lives – from graduates to grandparents. Having a diverse workforce allows our creativity and our kaizen mantra to evolve year after year. We have women on the management team too, which shows we promote skills not just for gender.
On IWD, what is the most important message you want to send out to young women struggling with their careers? 
I was lucky to attend the Pendulum Summit this year with work and my favourite speaker was Suzie Wolff who is the number one female formula one driver in the world. She told her story and what stuck with me the most was how she was treated as a child by her parents. She has one brother and her parents raised her without an awareness of gender bias. They made sure she had the same toys as her brother and could do the same sports as her brother, so she could have the same opportunities as him. She did not know any different until she got higher in her racing career and started to experience gender inequality first-hand. If I could ask all young women to leave the house in the morning with the attitude that they are equal to men, it will encourage other women to do the same and it may encourage those that are not so equitable in their approach to gender equality to rethink how they conduct themselves. I would also remind any young woman struggling in her career that you are never too old for a change. There are so many part-time courses out there that can suit women with full-time jobs, children, etc.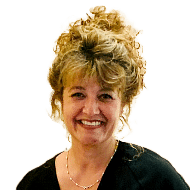 Paula Horan
Managing Director at Company Bureau
Looking back on your career journey, what advice would you give to your younger self?
Take steps to build up your confidence, read books, listen to inspirational speakers, set your goals, and keep your self-talk positive. Listen more, speak less! Feed your brain with knowledge, listen to the news, and keep yourself informed. Believe that knowledge is power. This is what I would tell my younger self…. It's important to develop your individuality in life and start your pension as soon as you start earning!
How important is it for women to lift each other up and what does that mean to you?
Women naturally become counsellors for each other, if you are in the privileged position of being an employer or mentor, it is important to use your position with empathy. As our organisation is a lovely sense of support and care which gives me a sense of achievement as I truly believe that these traits can overcome so much. Also, we spend more time with our work colleagues than our own loved ones, so we put a lot of emphasis on respect and support.
What progress have you seen on gender equality at CB?
As our company has grown over the years, our diverse culture has led to a healthier working environment, it keeps teams connected and leads to better communication, and promotes ideas.   We have equal opportunity for everyone here and prefer to promote from within before looking outside our organisation to fill a role. A diverse culture is more productive, and I think, more harmonious and can be peaceful which is important to me as we have a lot of challenges to face with increasing costs and balancing out our work and life.
Companies have demonstrated a strong commitment to employee well-being over the past year. They have taken a wide range of steps to help employees weather the pandemic, including increasing mental health benefits. What actions has CB taken to support teams?
We have put a great deal of time and effort into this. We are very mindful of our team's mental health. We have worked with Team Coaches, and we celebrate everyone's achievements, even personal ones, for example, everyone is made feel special on their birthday, we circulate little gifts on certain calendar events, and we organise social activities. Our managers make sure to spend time listening to our teams and we support those who may struggle at times. We circulate positive quotes at the start of most days. We spend time getting to know the families and children of our teams. We are interested in everyone who is in our organisation. We have health benefits and access to counsellors. We are constantly looking for ways of making it more enjoyable to come to work!
What is your strategic approach to making sure CB remains a diverse place to work?
We have always been open to all cultures, we see the person, not the employee, and we never use the word 'staff' always Team Member. We enjoy embracing different cultures and creeds. We have lots of diversity in our company and I think that will carry on for as long as Company Bureau exists. I don't see how it could be any other way. It's not a strategy, it is a belief and a feeling!
Can you tell us about a role model who has inspired you in your career?
My Mother said to me that there was nothing you cannot achieve once you put your mind to it. At the time I would hear the words but not heed them. As I matured, I understand what she meant.    All those women who, through terrible adversity achieved what they believed in. All those strong women who stood beside strong men and worked alongside them. They all inspire me. There are too many to list!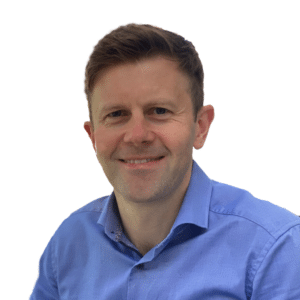 Andrew Lambe
Commercial Director at Company Bureau
IWD theme this year is #EmbraceEquity – what does this mean to you?
It's really important. My life partner, business partner, and fellow kid's football team coach are all female, so I have a lot of strong women in my life! My daughter is eight and I want her to have the exact same opportunities in life as her older brother. I think huge progress has been made but we aren't quite there yet and there's more work to be done, particularly in other parts of the world where women are still second-class citizens.
Let's talk about taking that career step. Women remain significantly underrepresented in leadership – one of the biggest obstacles is that step up to a managerial position.  What advice would you give to those who are in this position?
My main piece of advice here is to sell yourself! In my experience, men seem to have a bit more of a knack for accentuating their personal qualities, experience, and key skills. Confidence and strong communication skills are so important. That said, women are closing the gap here.
How could men contribute to promoting gender equality?
As someone who obviously disregards gender when screening potential candidates and in most facets of business, it is difficult for me to say. However, in 2023, there cannot be any place for gender bias, whether that is subconsciously or not. Anyone not adhering to this needs to be called out. I think having soft targets for gender quotas on company boards and managerial positions is useful.
What is the most important piece of advice you have been given?
I remember hearing Denis O'Brien speak many years ago at a Sales Institute event in Croke Park, and he spoke about attention to detail. This is vital for Entrepreneurs and has always stuck with me, even though I may not agree with all his business tactics. Fergal Quinn used to speak about looking after your staff well so that they look after your customers, and I think this is so important.
What barriers did you face in your career and how did you overcome them?
I've faced many barriers and feel I've always found a way to overcome them! Far too many to mention! However, I think barriers and change are inevitable and you must remain positive and try to see an opportunity in every perceived threat or change.
Companies still have work to do to create a culture that fully embraces and leverages diversity. What steps have you taken at CB to address this?
We have worked very hard on our culture and values as an organisation. Respect for the individual and diversity are cornerstones of this. This has meant placing extra emphasis on our recruitment process to ensure that all new team members have the attitude and values that are closely aligned with the company. We have regular events and initiatives to reinforce this culture and make sure we are giving back to the community.