Company Seals – Order a company seal today
Every Irish-registered company is legally required to hold a company seal (sometimes referred to as the 'Common Seal') which has its company name engraved on it in legible characters. The purpose of a company seal is to emboss official company documents which ensures authenticity. For example, all company's share certificates are required to be embossed with the company's seal beside the officer's signatures. The Companies Act 2014 provides that the company seal shall only be used with the authority of the directors or of a committee of directors.
Company Bureau can supply high quality pliers company seals and desk company seals for all new and existing companies.
Pliers Seal
These high quality seals can fit up to 50 characters on the 38mm diameter round face. Plier Seals are suitable for embossing paper up to 100 gsm. Light-weight and portable, our price for a Pliers Company Seal (most popular option) is €36+VAT.
Order Now
Desk Seal
We can also arrange for the bespoke manufacture of a desk company seal, which is a free standing company seal that is suited to regular desk use and does not require assembly. Desk Seals are suitable for embossing paper up to 120 gsm. Our price for a desk seal is €85+VAT.
Contact us to Place an Order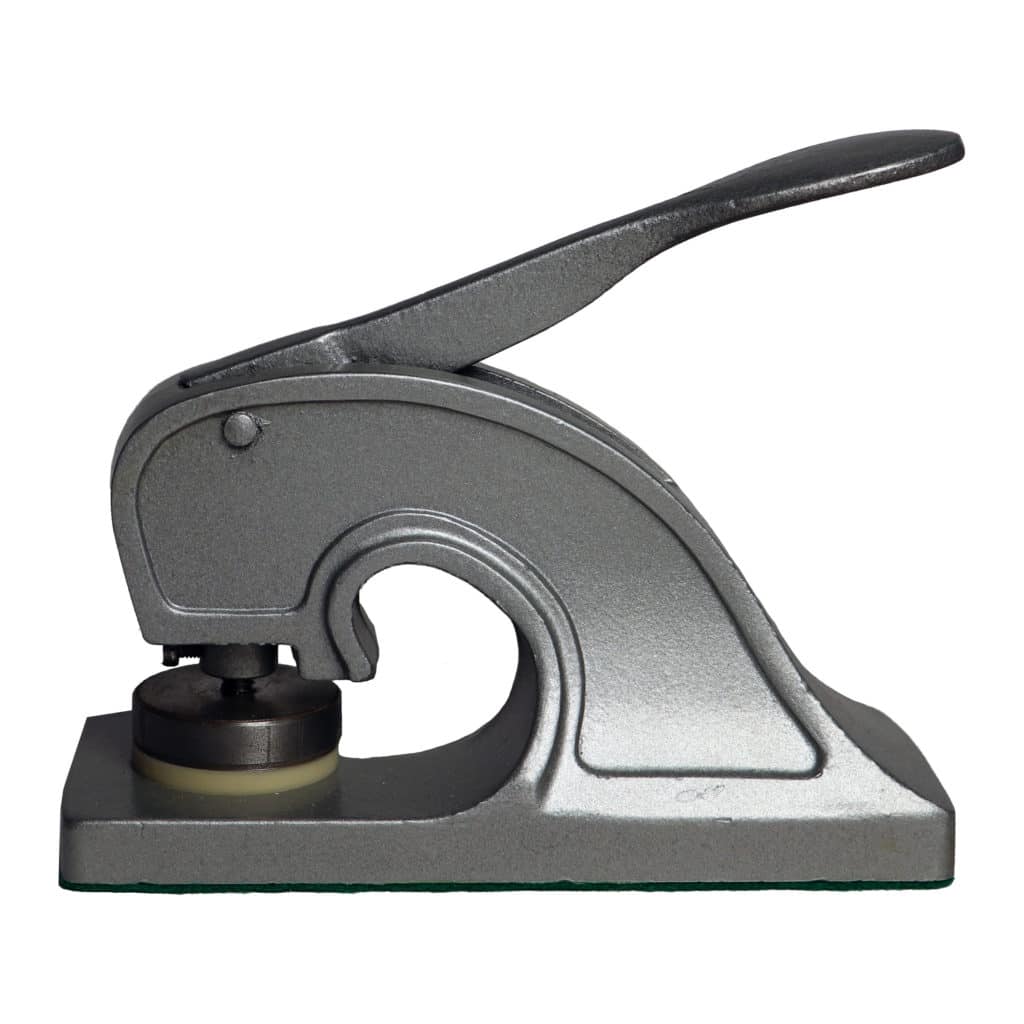 To order a Desk Seal today, please contact us on +353 (0)1 646 1625 or alternatively you can email formations@companybureau.ie.
Contact us now for further details