The Company Bureau team would like to take this opportunity to wish you a very Merry Christmas! We greatly appreciate your support in 2019 and hope the New Year 2020 will bless you with health, wealth and happiness. Please see our 2019 Holiday hours below.
Instead of sending Christmas cards, we have decided to make our seasonal charitable donation to Pieta House, Suicide and Self-harm Prevention Centres. We chose to support this worthy cause that hits us close to home this time of year. You may have also contributed when our staff completed in the Hell and Back Challenge in aid of Pieta House in October.
2019 Holiday Hours
Our office will close for the Christmas Holidays at 4:00 PM this Friday, 20th of December, and re-open for business at 9:00 AM on Thursday, 2nd of January 2020. If you missed us we can have your new company incorporated in early January 2020. Please order a company online for the fastest possible turn around time.
Shoebox Appeal
This December, the Company Bureau team pulled together to donate more than 20 Christmas wrapped shoeboxes filled with gifts and essential items for men, women and children. If you would like to contribute to Inner City Helping Homeless please click here.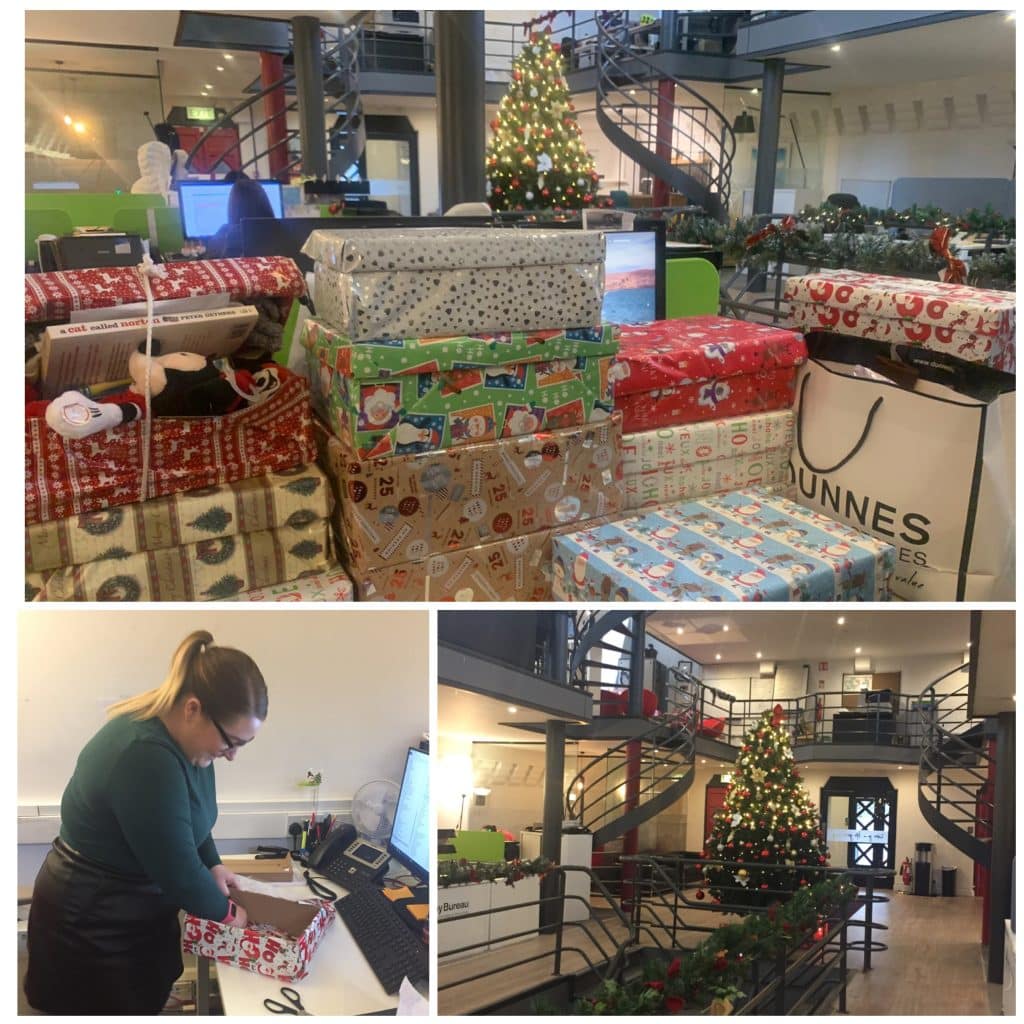 Christmas Sweater Day and Gift Exchange
Our staff enjoyed the annual Secret Santa gift exchange this week and sported their favourite Christmas jumpers. This is a company tradition that everyone looks forward to each year.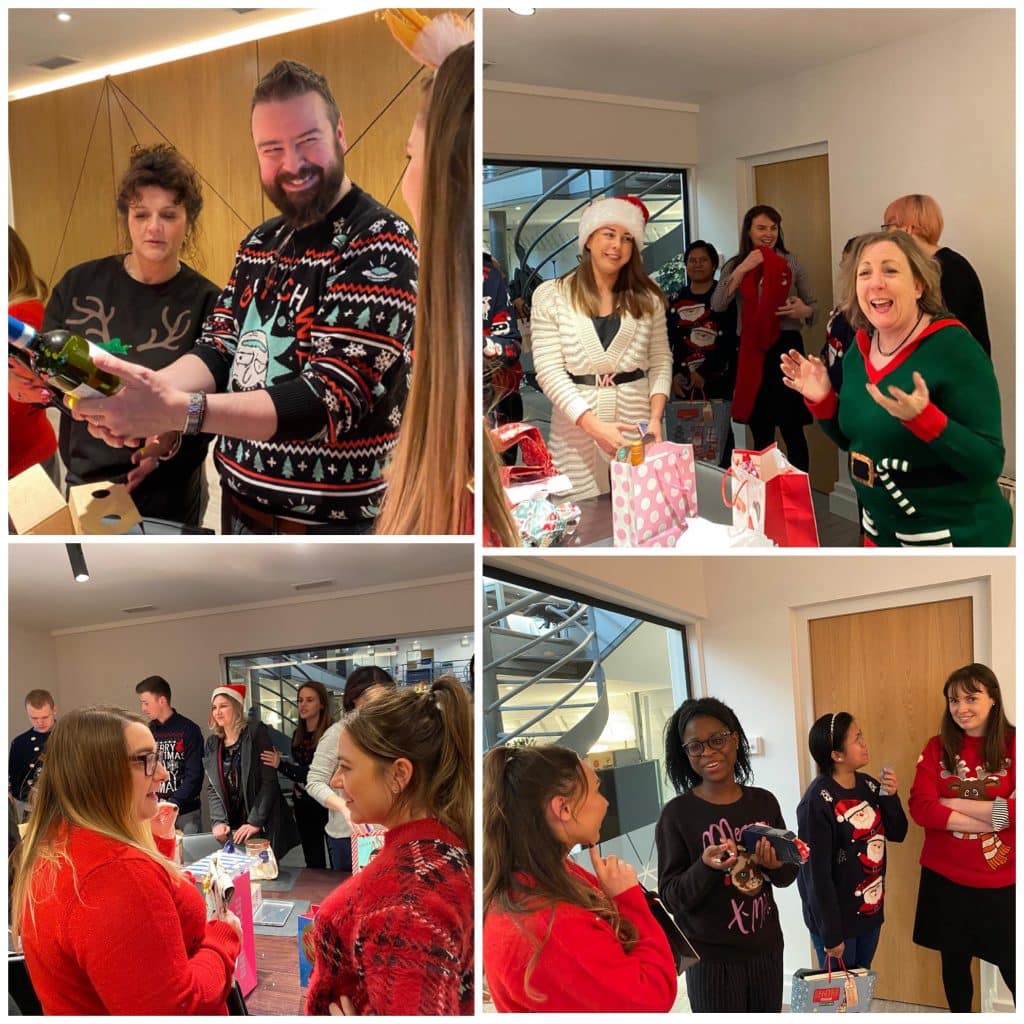 Social Media Christmas Competition
This year we had 1kg of Lindt chocolate up for grabs! The challenge was simple, just tell us how many puzzle pieces are in this picture. Easier said than done, we had such a variety of answers to our puzzle that we decided to draw a name from a hat. Congratulations to our winner this year who had the competitive advantage having entered the contest on both our Facebook & Twitter pages!
We want to say thank you to everyone who entered and also a big thank you to our Sales Manager, Gary Harpur who graciously agreed to play Santa this year!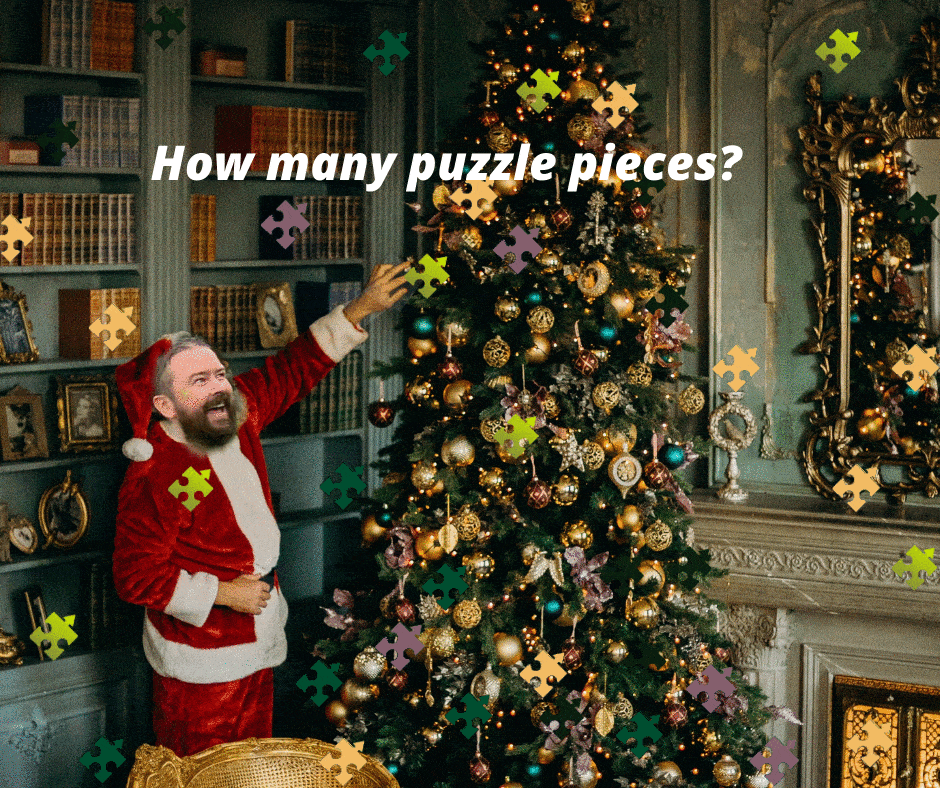 Be sure to follow us on Facebook and Twitter so you don't miss out on our next competition.
If you have any questions for us over the Christmas break please send them to formations@companybureau.ie and a member of our team will respond when we are back in the office on 2nd January 2020.
Disclaimer This article is for guidance purposes only. It does not constitute legal or professional advice. No liability is accepted by Company Bureau for any action taken or not taken in reliance on the information set out in this article. Professional or legal advice should be obtained before taking or refraining from any action as a result of this article. Any and all information is subject to change.